BUDDY® Follow the instructions and your cover will last up to 30 times with careful use
Gently pull on the seal as you slowly lower your limb which will expel the air via the seal.  The submerge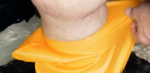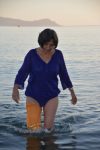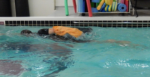 In the bath or shower, or swimming pool for gentle exercise use longer length products
There is no specific time limit, but we recommend up to 1½ hours & refreshing the air by gently pulling open the seal out of the water. Dry patting with a soft towel, do not dry on a radiator.  
With an alcoholic wipe for infection control or rub gently with a towel, you can turn your BUDDY® inside out, & use.
Let your BUDDY® dry naturally, or pat gently with a towel
Our products for amputees are suitable for below & above joint  foot & hand amputees.  The below joint cover is 51 cm long, the above joint  is 35 cm long.
Measure in cms around the fleshy part of the limb above the stump.
What is the best way to translate a web page?
▶️    Go to the webpage, in any web browser of your choice, find and open the web page you want to translate
▶️  Copy the web pages URL.  Select the URL in the address bar at the top of the web browser's window then press either Ctrl + C (windows) or Command + C (Mac)
▶️  Open Google translate.  Go to https://translate.google.com/ in your computer's web browser
▶️  Paste your copied URL into the left text box.  Click the left text box then press either Ctrl + V (windows) or Command + V ( Mac)
Select a translation language.  Click the downward arrow above right hand text box to select a language to view your webpage

Click translate.  It is a blue button above the right hand text box.  Doing so will open the translated web page in a new tab (if the translated webpage does not open you can click it's link in the right text box)
For any queries please call our helpline 0800 2700074/5 or email sales@buddycover.com, we are happy to help.  
Available on Prescription