How to use…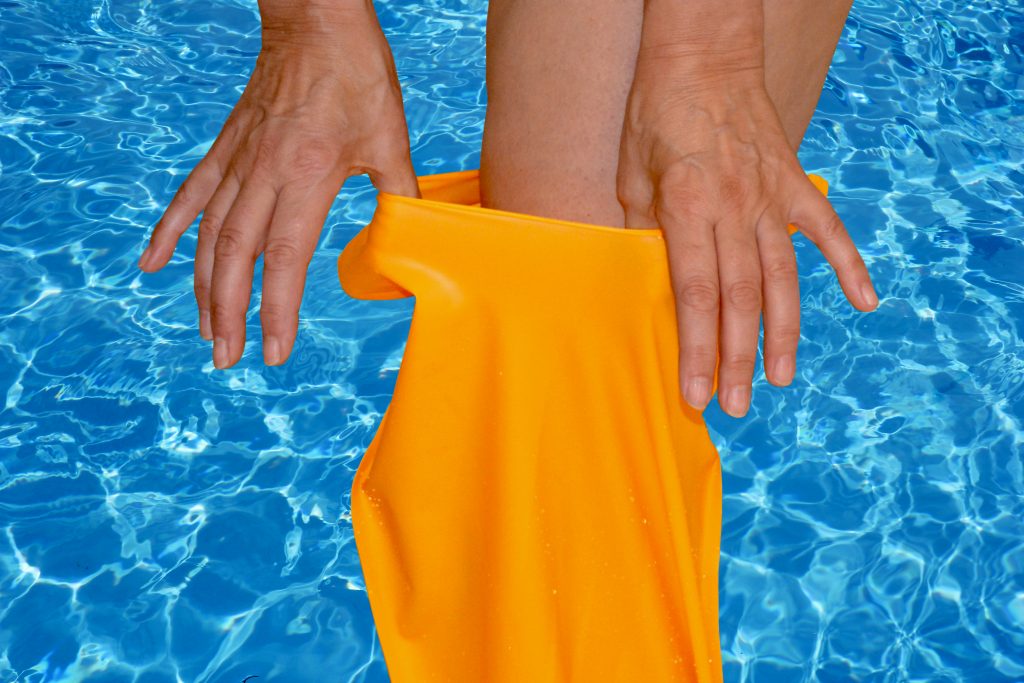 Gently slip on your cover over the affected area and pull up. The material is flexible & comfortable

Pull the corners down slightly to release the air. This will create a smooth 1 cm deep waterproof seal.

For showering you are ready!





For bathing and swimming: slowly submerge your
limb. Your cover will cling to your limb, & the air will
rise to the top.
Release as much air as possible by pulling gently on the
corners, with the seal above water.


Always choose a longer product for swimming, go one
length longer. Instead of short leg buy a medium leg, &
instead of a medium leg buy a long leg



You can use your BUDDY® for up to 1 hour at a time &
with careful use it is re-usable up to 30 times.

When you take it off, pat dry gently with a towel