Product Description
Why choose

buddy

®?
Because…
You have protection for wound dressings & bandages in the shower, bath and swimming pool.   Even the sea!  
They are the most and comfortable waterproof cover on the market and cling to your
limb like a second skin – gentler for wounds.
Very lightweight and flexible with a non-restrictive seal that is kind to delicate skin.
Not thick, heavy or bulky like other covers on the market which can cause heat build up.
buddy® has a unique seal that allows you to release and refresh the air flow – keeping you cool!
Made in the UK and supplied to the NHS.
How to measure:
MEDIUM LEG – PRODUCT LENGTH 56 CMS – REACHES TO BELOW THE KNEE ON AN ADULT AND ABOVE THE KNEE ON A CHILD


Measure in cm around the fleshy part of the upper calf.

SELECT FROM THE DROPDOWN
Adult

Between 30 – 40 cm.

Adult Medium 30cm – 40cm

Adult

Between 40 – 50 cm.

Adult Large 40cm – 50cm

Adult

Between 50 – 60 cm.

Adult X Large 50cm – 60cm

Child 

Between 30 – 40 cm.

Child Small 30cm – 40cm

Child 

Between 40 – 50 cm.

Child Medium 40cm – 50cm

Child 

Between 50 – 60 cm.

Child Large 50cm – 60cm
How to use: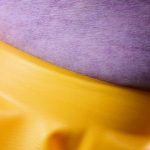 Gently stretch aperture open & insert your limb. Pull carefully on the top corner to release the air, the cover will form a waterproof seal approximately 1 cm deep.
For showering, you're ready to go!
Showering with a wound dressing
* BUDDY® covers can be used to cover casts, providing the cast's sharp edges are protected with material. Please follow the instructions carefully!

For use in the bath, swimming & hydrotherapy pool
Submerge your limb slowly carefully releasing the air by pulling on the top corner. Your BUDDY® will cling to your limb like a second skin. You can now fully submerge in the water with confidence. We recommend wearing your BUDDY® cover for a maximum of one hour, lasts up to 30 times with careful use.