Description
Why choose

BUDDY®?
Because…
They are the most and comfortable waterproof cover on the market
BUDDY® covers cling to your limb like a second skin – perfect for wounds.
Very lightweight and flexible with a gentle non-restrictive seal that is kinder to delicate skin.
Great protection wound dressings int he bath & shower, even gentle swimming in the swimming pool or sea.
Not thick, heavy or bulky like other covers on the market which can cause heat build up.
BUDDY® has a unique seal that allows you to release and refresh the air flow – keeping you cool!
Sizing:
BABY LIMB – PRODUCT LENGTH 35 CMS – BABY FULL ARM & FULL LEG
Measure in cm around the fleshy part of the limb

SELECT FROM THE DROPDOWN

Baby

Up to 26cm

Baby Small 20cm – 30cm

Baby

Between 27 – 40cm.

Baby Medium 30cm – 40cm
How to use: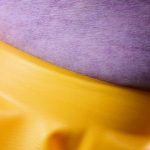 Gently stretch aperture open, insert your limb. Pull carefully on the top corner to release the air, the cover will form a waterproof seal approximately 1 cm deep.
For showering, you're ready to go!
* BUDDY® covers can be used to cover casts, providing the cast's sharp edges are protected with material. Please follow the instructions carefully!

For use in the bath, swimming pool
Submerge your limb slowly carefully releasing the air by pulling on the top corner. Your BUDDY® will cling to your limb like a second skin. You can now fully submerge in the water with confidence. We recommend wearing buddy® cover for a maximum of one hour, lasts up to 30 times with careful use.