Description
Sizing guide to help you choose the right cover:
PRODUCT LENGTH 35 CMS – BABY FULL ARM & FULL LEG
Measure in cm around the fleshy part of the limb

UK Free delivery 1st Class Royal Mail

SELECT FROM THE DROPDOWN

Baby

Up to 26cm

Baby Small 20cm – 30cm

Baby

Between 27 – 40cm.

Baby Medium 30cm – 40cm
How to use: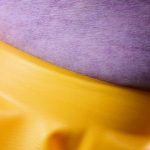 Gently stretch aperture open, insert the limb. Pull carefully on the top corner to release the air, the cover will form a waterproof seal approximately 1 cm deep.
* BUDDY® covers can be used to cover casts, providing the cast's sharp edges are protected with material. Please follow the instructions carefully!

For use in the shower, bath & swimming pool
Submerge the limb slowly carefully releasing the air by pulling on the top corner.  BUDDY® will cling like a second skin.  We recommend wearing BUDDY® cover for a maximum of one hour, lasts up to 30 times with careful use.